Intelligent WIFI function
Leading technology, intelligent connection via Mobile Devices to control and monitor air conditioner's operation for high energy efficiency perfomance.
Intelligent Programmable Controller (IPC)
Equipped with "Air Pixel" for better energy efficiency climate
- Artificial Intelligent.
- Cooling Load Sharing.
- Precision Temperature Control.
- Energy Monitoring Features.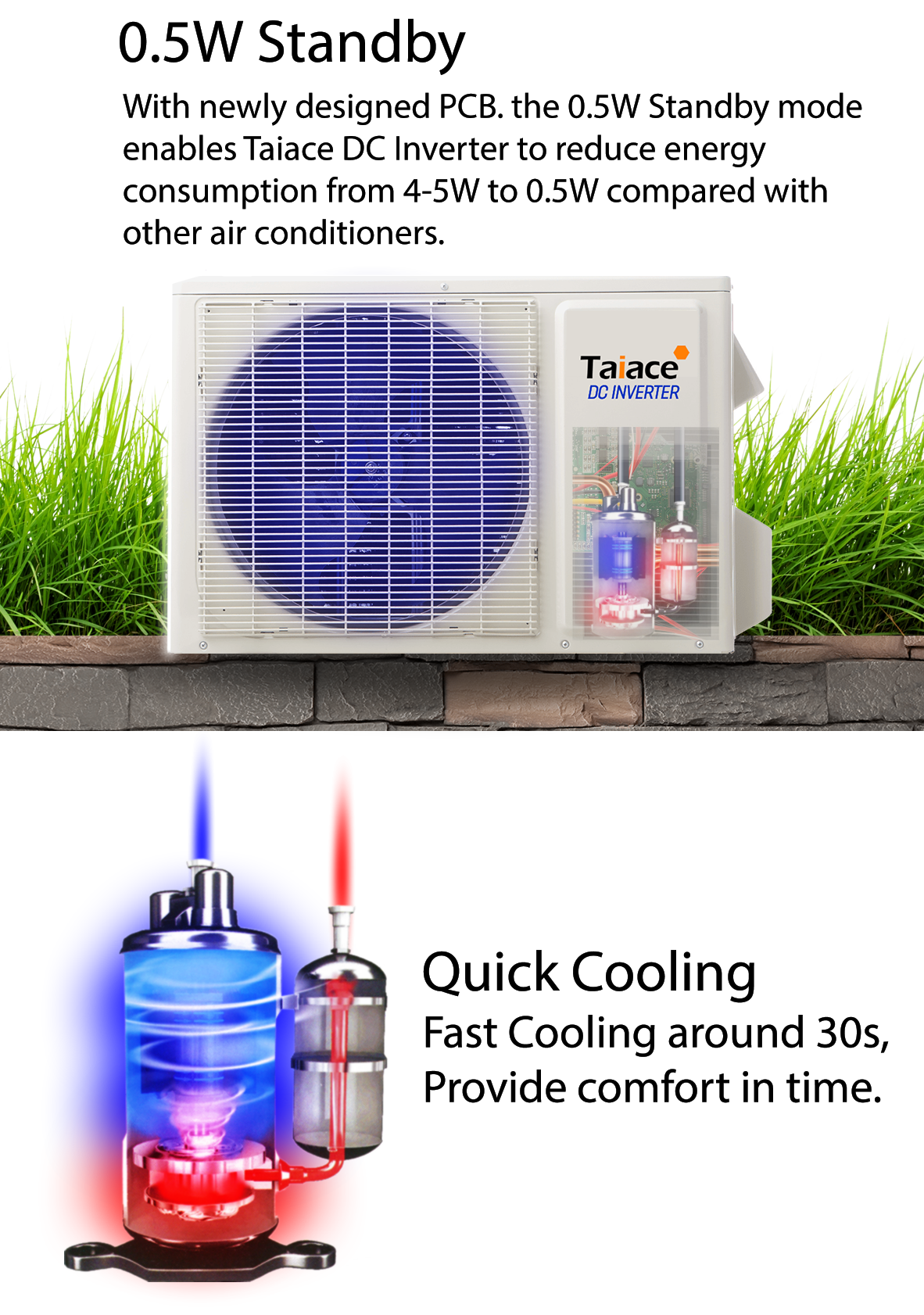 HIGH ENERGY EFFICIENCY, SAVINGS MORE THAN 30%
Quick Cooling
- Fast Cooling around 30s, Provide comfort in time.
- Cooling Load Sharing.
0.5W Standby
- With newly designed PCB. the 0.5W Standby mode enables Taiace DC Inverter to reduce energy consumption from 4-5W to 0.5W compared with other air conditioners.
Not Just Inverter !
Have you ever met with such problem : that the air conditioner took too long time to reach the setting temp. The compressors we use are all famous brand , which can run in high frequency in beginning by accurate algorithm.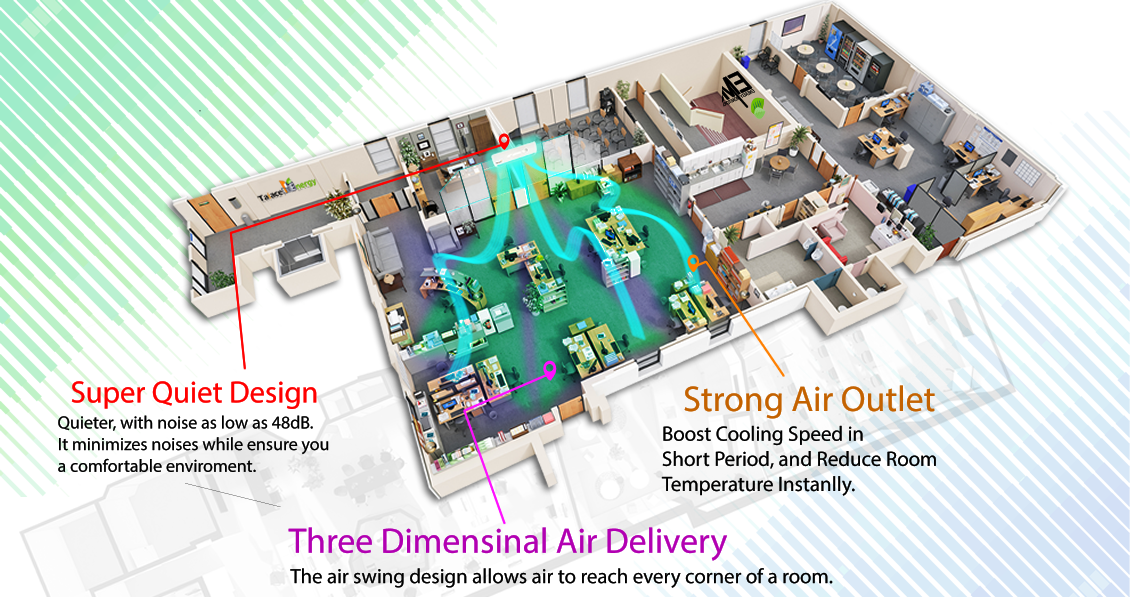 Quick Cooling
Within 30 seconds the air outlet can reach to 23℃ when cooling.

15 meters long-distance air flow
The Air-Flow distance could reach 15m. The highest level in the market is just 12m.
After fast cooled in evaportor , the indoor air will pass throught the CDF designed air duct , and large-diameter cross flow fan , finally it will arrive the ground within 1 meter , but with 15% more air flow comparing to the others air-conditioner, customers will feel comfortable immediately.